That Are Fun and Comfortable.
That Stun Onlookers.
That Capture the Energy.
Photos
Photographers with Missoula values and cosmopolitan quality.
Since 2010
From Weddings to Conferences, High School Seniors to Headshots
We Focus On People
Two Essential Qualities To Find In A Photographer
1. Delight. You want photographers with a positive presence, who are genuinely excited to make photos with you. We believe that brings out the best in people.
2. Professionalism. Making images is all we do. Our experience, gear, publishing credits, and recognition may distinguish us as successful, but what makes our day is to reliably hear that we're the hardest working photographers our clients have seen. We are used to pressure, and love proving ourselves polite and dependable under it.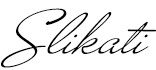 SHOW ALL
Portrait
Business
Wedding
Validation error occured. Please enter the fields and submit it again.
Thank You ! Your email has been delivered.