That Are Fun and Comfortable.
That Stun Onlookers.
With Zero Cringe Factor.
Senior Portraits
Photographers with Missoula values and cosmopolitan quality.
Since 2010
My high school senior doesn't like to pose!
We've heard that one before. And we can relate (hint: behind a camera is a great place to hide). A senior portrait session needs to feel authentic and be fun if you're going to end up with enduring photos. So, we're experts at direction. But more importantly, we genuinely love photographing seniors, and it's infectious.
You Made It
Hire established professionals to reflect where you've been and where you're going.

The Real Deal
Canvas (and metal, and magnet, and poster-sized, and wallet-sized and...) prints available!
Order Online
Hire us, order prints, even make invitations—online.
Naturalism is authentic beauty.
Our style is direct and polished with brilliant lighting, but without losing sight of what's natural. Of course we can clone away the acne that attacks two days before your session. But unless we coordinate a heavily-stylized shoot with you, we are committed to natural, authentic posing and editing. You don't want photos you'll later post on r/blunderyears.
Behold Your Seniors, Montana!
Real Seniors. Amazing Photos.
You have a lot on your plate during senior year, so we'll work with and around your schedule. Also, we know your school's yearbook deadlines and photo requirements, and will deliver the best quality image to them.
Need free head shots for a scholarship or program acceptance? Talk to us about our
Senior Leaders

program.
Serving the Missoula valley, Bitterroot, and beyond.
Right out of the gate! If you plan to travel a lot over the summer, this could be the month to get photos.
Your first, best option
if you want to get out there before the hills brown.
Planning to represent your love of fishing or watersports? The river should be low enough.
With the school year right around the corner, this is the most popular month for senior pictures.
When is the best time to schedule senior photos?
Our favorite season!
Late September and early October will give you the best mix of vivid color and soft, mellow images.
Our favorite season!
Late September and early October will give you the best mix of vivid color and soft, mellow images.
Stand out with snow in your senior pics!
Decided you needed photos for a graduation party, but just found out about us? We can do it.
May
June
July
August
—
September
October
November
April
We shoot senior sessions in any season, but the most popular is the summer before senior year. About half of our seniors have places for settings in mind, perhaps on family property. If you belong to the other half, we have suggestions for settings!
A Slikati Session
Gives you all of the time, outfits, locations, and lighting options you need for a gallery of photos with stunning variety.
Results
In a custom sharing gallery (with password access), a full license to print where you like or get archival-quality prints from our lab.
Slikati is Two Photographers
We photograph every shoot together, and can't imagine doing it any other way. We're often the point of calm in a day's changing weather, outfits, and timelines, and we're told that our relaxed approach lets people enjoy themselves in front of the camera. We value being adaptable, and believe in being fussy only about quality. Our visual approach blends candid sharp-shooting with fashion magazine artistry, drawing on over a decade's worth of skill anticipating, lighting, and editing images, but never letting wizardry override heart.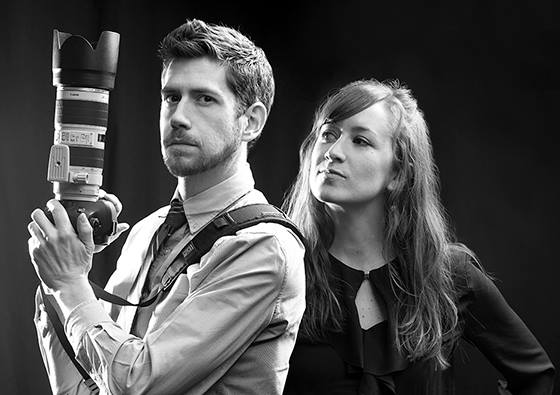 Tom & Tonya
Photographers
With a focus on community.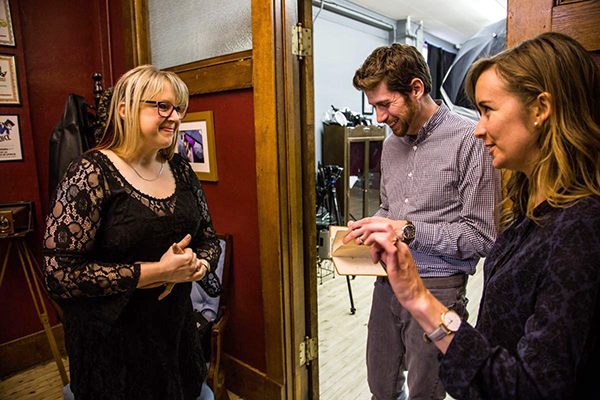 R. Welch for the Missoulian
"Photos for the Dead helps those in grieving process"
Get in Touch
Reach out to start the process, or hit us with that burning question.
email: inquiries@slikati.com
phone: (406) 274-0592
address: 126 E Broadway, Ste. H, Missoula, MT 59802